Facing a criminal or traffic-related issue?
I'll fight to defend your rights
Serving West Texas Since 1975
Traffic law and Criminal Defense Attorney in El Paso, TX
When it comes to traffic law and criminal defense, no two cases are the same. That's why it's important to work with an attorney you trust to fight for your best interests. Here at Aaronson Law Firm, I will work directly with you to ensure your needs and goals are prioritized. You don't need to go at this alone. If you are facing a traffic ticket, suspended license, or criminal charge, Aaronson Law Firm is on the road with you.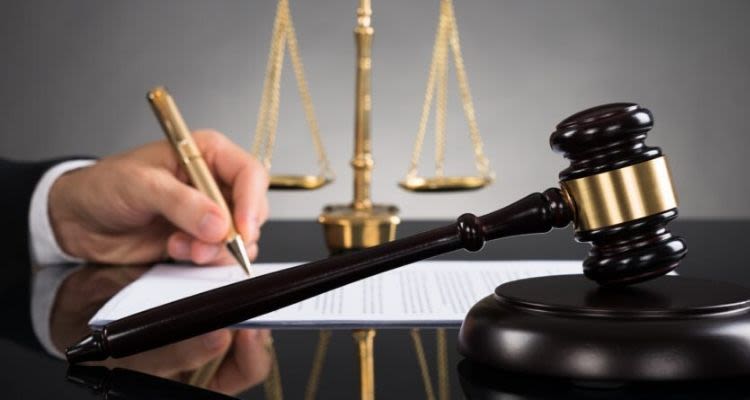 Michael Aaronson
Attorney at Law
A graduate of the University of Texas at Austin and St. Mary's School of Law, I have devoted much of my life to helping those in legal binds. In 1975, I established Aaronson Law Firm, combating legal issues for those in West Texas. More than forty years of experience later, I continue to fight for justice and fight for the rights of my clients.
MORE ABOUT MIKE
Gain Peace of Mind with Experienced
West Texas Attorney on Your Side
High-Quality Counsel
Every single day at Aaronson Law Firm, I put my comprehensive knowledge and experience of traffic law and criminal defense into action. I'm prepared to guide you through your case, making the process as smooth as possible, and making you aware of any speed bumps along the way.
Confidence in a Challenge
I thrive on the energy and challenge of litigation, and I inspire confidence in those I meet. As your dedicated legal advocate, my goal is a favorable outcome for you and your loved ones. Over four decades of legal experience means that when I say I'll fight for your case, I mean it.
"I love these lawyers! They're awesome! They do make everything easier for you when your going through hard times with the law. I recommend them to anyone that is looking for good lawyers! Thank you from the bottom of my heart!!"
Amanda C
"Mr. Aaronson has protected my driving record and insurance rates many times over the years. I hate to have to admit it, but my lead foot has earned me a number of speeding tickets. But he has fixed them ALL for me!"
Jerry R.
"Mr. Aaronson truly knows his way around the law in this area. I had a problem obtaining an occupational license in my situation. But Mr. Aaronson took it all on his shoulders. It ended up being very quick and easy for me. And I did not even have to attend a hearing."
Monica W.
Defending Misdemeanors, Felonies, and Traffic Issues in El Paso
Dealing with a criminal or traffic-related issue can leave you feeling anywhere from stressed out to hopeless. No matter what you're going through, and no matter how you got there, you deserve quality counsel to guide and support you. Whether you've been issued a speeding ticket, charged with a DUI, or wish to erase a conviction off your record, my firm — Aaronson Law Firm — is here.
As a knowledgeable traffic law attorney, I have the experience to help you achieve your goals. From leading you through the initial legal processes to dealing with the complexities of insurance rates and driving records, I've been helping clients like you find peace of mind for more than four decades. I'm proud to serve El Paso, as well as Hudspeth County and Culberson County.
I understand the importance of being mobile in West Texas. As a committed Driver's License Lawyer, I will help you at every turn, from the moment you get a ticket to after your license has been suspended. No matter what your case entails, I'm dedicated to providing sound legal advice and putting you in a position to seek the best possible result.
Don't wait to reach out for the legal assistance you need to help you move past this. Whether you need a strong defense against a criminal charge or guidance through a complicated traffic dispute, contact me at Aaronson Law Firm to gain a legal advocate in El Paso, Texas. It's not too late to put my experience to work to defend your rights. Let me take the wheel.